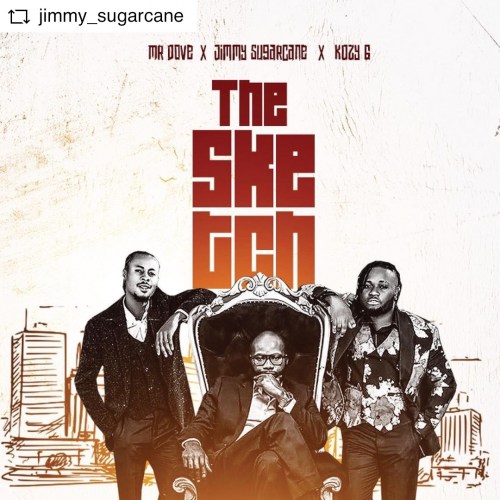 Winding from Nigeria to London, to Chicago, to Wisconsin, the musical path of Jimmy Sugarcane blends multiple influences and distinct flavours of dancehall hip-hop and native Nigerian melodies. His signature call-and-response, "Enhn!!" would have been as infectious as his entire discography, especially his just-released album dubbed, The Sketch.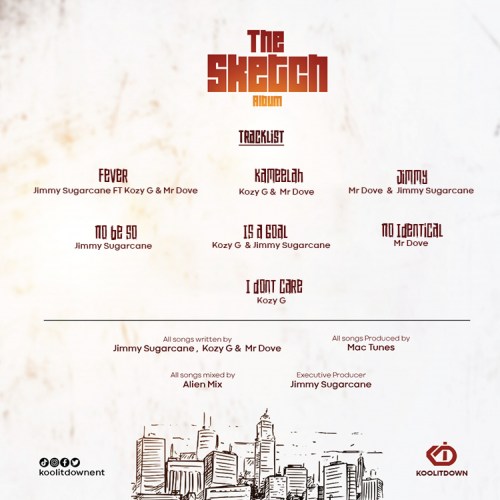 Following his 2021 album dubbed OYA!, Sugarcane joins his label mates Mr. Dove and Kozy G on this exciting record. The project is a brainchild of a Koolitdown – a full entertainment outfit that hopes to assemble and push to the full glare of the world the brightest of talents out there.
All the songs on the project were produced, mixed, and mastered by MACTONES.
Sketch is available across streaming platforms.
FEVER**
https://cldup.com/5cdbxCpDoX.mp3
KAMEELAH**
https://cldup.com/8KopuOs8fA.mp3
JIMMY**
https://cldup.com/RHwLTKn4ns.mp3
NO BE SO**
https://cldup.com/pxinFShz3w.mp3
IT"S A GOAL**
https://cldup.com/zyN08AbL1i.mp3
NO IDENTICAL**
https://cldup.com/DOQcsQk2EQ.mp3
I DONT CARE**
https://cldup.com/vwX7Kpmgct.mp3