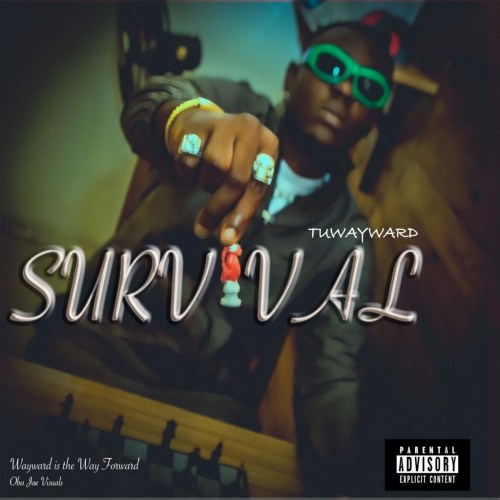 Tuwayward comes through with a new inspirational record title, "Survival".
OBODOZIE ONOCHIE MARTIN known by the stage name, Tuwayward is from the Eastern part of Nigeria, Anambra State (I choose wayward cos it is the only way forward). The 23yrs old singer (born March 18) was born and brought up in Lagos, a City he calls state of the Hustlers, Tuwayward attended Glory Emmanuel School at Pleasure, Oke Oba and finished his Secondary Sch. at LAGOS STATE MODEL COLLEGE MERIAN.
"I started music one night when I felt I was made for this. There's always one Artist I have always look up to which is STAR BOI, WIZZY (Wizkid). Watching how he started always gives me more courage and Effort to ride on with myself.
What inspires me most is My Mom, I have a lot for that lovely woman, She is the best person in my life. The other thing is PUTTING MYSELF OUT THERE FOR and seeing MYSELF DO BETTER THAN YESTERDAY."
Tuwayward's fans should be expecting more WAYWARD VIBES from him because LIFE IS ALL ABOUT THE ENERGY.
Listen to "Survival" below;