Zlatan Astalavista, Young Jonn.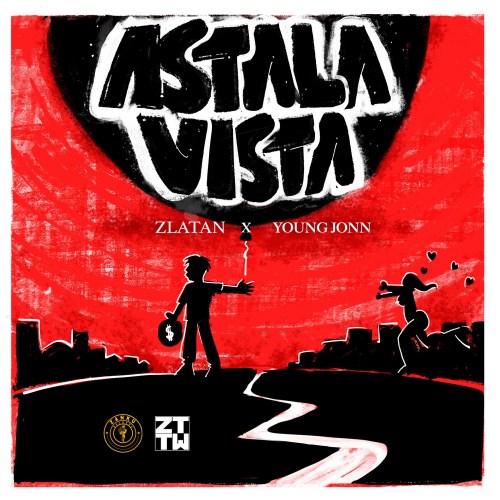 Zlatan Astalavista… Kapaichumaremarechupaku teams up with Wicked producer & singer, Young Jonn for his new single.
"Astalavista" which serves as Zlatan's second official single this 2022, is a follow up to his debut- 'JABOTI' and last project in 2021, RESAN Album.
On his sophomore album, the multi-talented Zlatan Ibile takes stock of his ongoing progress as an artist. Delicately balancing cohesion and experimentation, the rapper stands firmly in his Zanku sound while exploring several themes over Amapiano, drill and highlife-infused instrumentation. STREAM HERE.
On his 2nd official single- "Astalavista" featuring Young Jonn, Zlatan raps about how he has spent all his Dollars on a beautiful lady, danced Makossa and lost appetite because of Love. This new record is produced by Yung Willis.
Quotable Lyrics
'Astalavista nice to meet you, touch your toes and bend
My sleeky linko falling in love oo, She want me for herself
Baby don't be selfish you, If you love me, you must learn to share…'
Listen and Enjoy!
Watch the visualizer below;
Stream "Astalavista" by @Zlatan and @Young Jonn on your preferred store HERE!