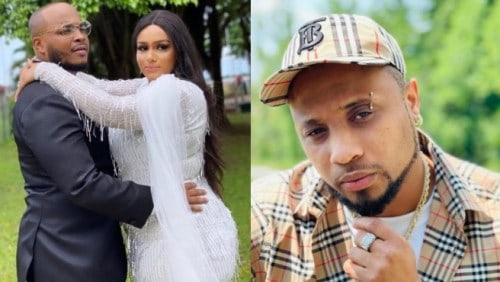 Uprising singer and brother to Sina Rambo, B-Red has slammed his now ex-wife, Korth for calling out his brother and the Adeleke family. It will be recalled that Korth publicly put an end to her remarriage with Sina Rambo over domestic violence. She went on to detail how Sina is broke and only fronts to be rich, despite being the son of a Governor.
Nonetheless, B-Red takes to his Instagram page, where he took a subtle swipe at Korth. Sharing a photo of himself, he captions it:
How can you be angry that someone is rich and comes from a wealthy family? (It doesn't not make sense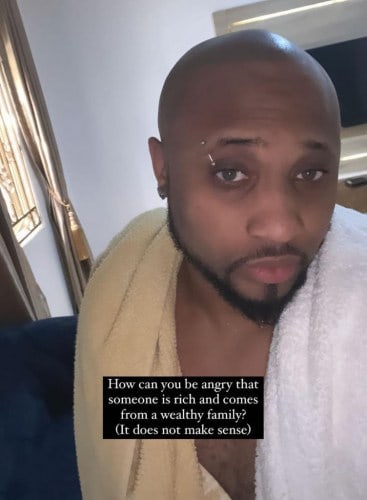 Sina Rambo's wife, Korth Accuses Him & Sister Of Domestic Violence, Posts Receipts
TooxXclusive reported that Singer, Sina Rambo's wife, Korth called him out and has accused him and his sister of domestic violence. Korth shared video evidence of the alleged abuse via her Insta-story, adding that she and her family are tired of Sina's constant abuse. The video of a door with a hole in it shared by Korth has been making the rounds on socials. According to her, the singer dug the hole in the door with his fists.
Korth also alleged that the singer is broke and only fronts to be rich. It will be recalled that the duo welcomed their first child in May 2022, after they tied the knot in an intimate ceremony. Sina, Davido's cousin, and popular Nigerian singer got off the market in a private civil wedding ceremony held in Lagos on Friday, October 22, 2021.