Oladips Broke Boy EP.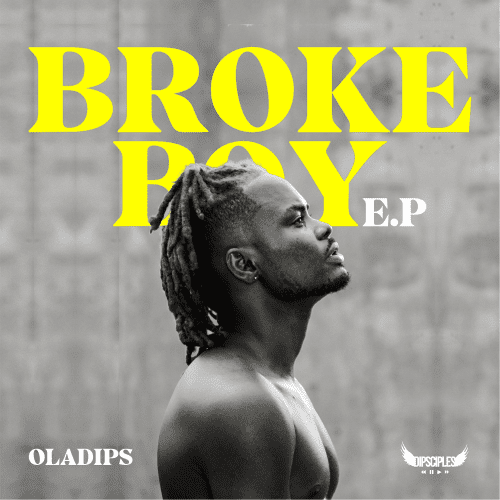 OlaDips Broke Boys EP… 'Thank You Wiz, Got My Juice Back!'
The Dipsciples Music / Updatebaze, Today December 5, 2022, Drop OlaDips highly anticipated project title, "BROKE BOYS" EP.
Lalakukulala rapper announced he will be dropping 'Broke Boys' EP after Wizkid mocked all Nigerian Rappers for not dropping a diss track for him.
OlaDips thanked Wizkid for inspiring him to cook up this EP and for helping him get back his juice. Recall that OlaDips was the first rapper to diss Wizkid after he said 'Rap is Dead'.
However, he tendered a heartfelt apology to Wizkid in a series of tweets before the release of this EP and added that Wizkid is not the problem and that the problem is more inward, among the Local Rappers and industry OGs.
According to OlaDips there is no true love and help in the Rap industry, 'Hip Hop Culture' is more about Besties and filled with Politics.
BROKE BOYS EP is a 3-tracked project, namely; 'She Tell Me Say', 'Ola Look At You' and 'Agege Bread'.
Listen and Enjoy!