OlaDips She Tell Me Say.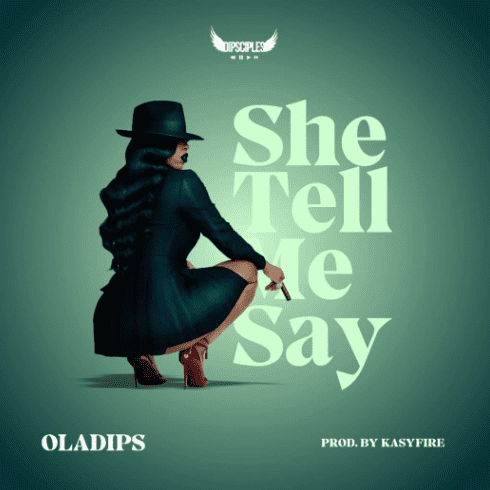 OlaDips She Tell Me Say, An Alleged Wizkid Diss Out Now!
The Dipsciples Music Present "She Tell Me Say" Off OlaDips' highly anticipated project title, "BROKE BOYS" EP.
Recall that OlaDips was the first rapper to diss Wizkid after he said 'Rap is Dead'. The rapper also thanked Wizkid for inspiring him to record this new EP that house 3 tracks.
On 'She Tell Me Say' which is the project's first track, OlaDips dropped dope bars and shares some shocking revelation.
Quotable Lyrics
'So i got to go yeah,
She tell me say i be G.O.A.T,
Like Greatest Of All Time, No be meehh..
They can't take away the crown, can't deny the gift
Even if i go commercial, the streets know what we did
Put a couple niggas on, see the talents that we breed
'Cause the same dream and the same blood that we bleed,
I don't even have the biggest platform or resources
But i came into the scene me and my broz like we cultist
And everything that i did all came with repercussions
'Cause i had a record deal wey dey put me on instructions…'
Listen below