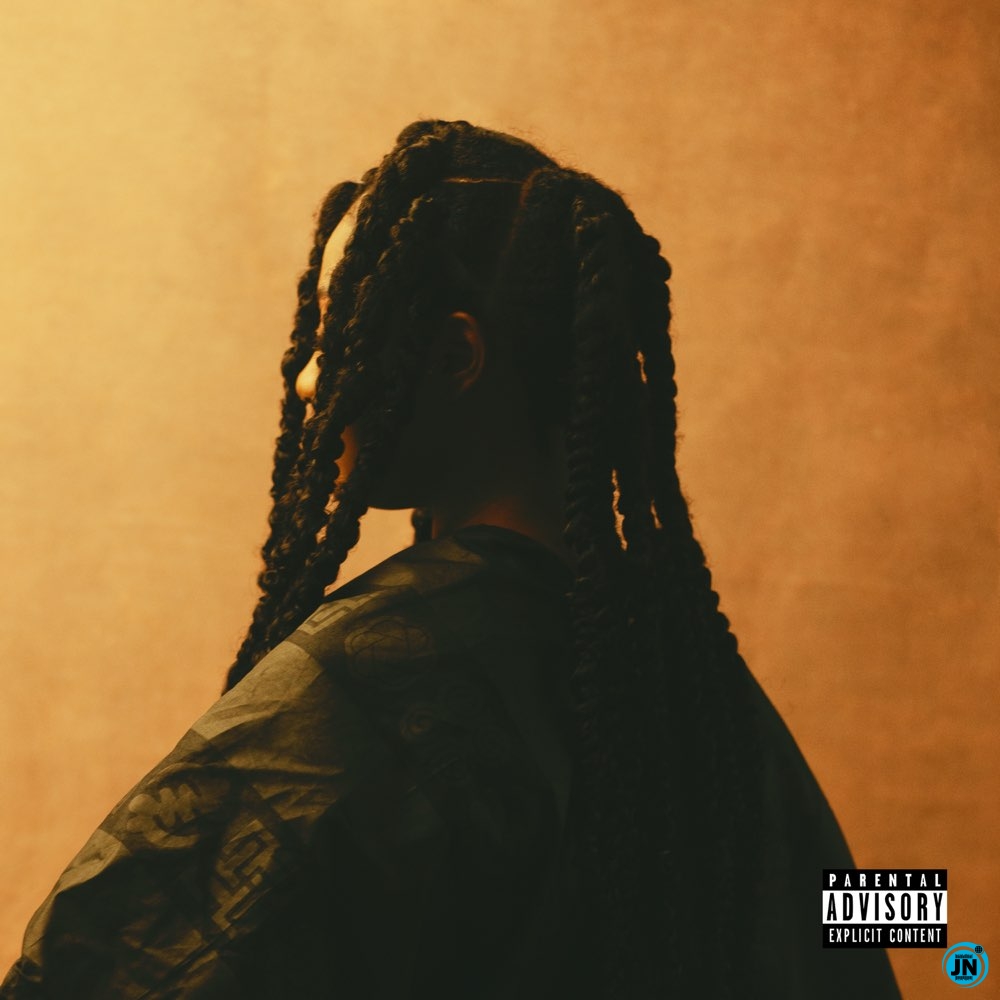 Tems is now recognized as one of the biggest talents to come out of Africa after receiving interest from some of the biggest artists in the world. Notably, the beautiful artist was protective of her recognizable sound even before she became well known. Read on, as we enlist 10 of her best songs.
Higher
Tems is a Nigerian singer, songwriter, and record producer who offered this mind-blowing song titled Higher, which has begun to gain enormous airplay nationwide. Notably, this song was entirely self-produced by Tems.
The unique artiste released "Higher" as the fifth soundtrack of her body of work project named For Broken Ears EP. I promise that this record is worth listening to and deserves a spot on your audio playlist, even along with the seven excellent songs from Her For Broken Ears.
Since she first entered the Nigerian music scene, Tems has never let her fans or followers down. She has been releasing popular songs that have been trending online.
Wait For You (Future)
The US singer, Future, who has won numerous awards, dropped one of the biggest songs last year 2022 titled "Wait For U" where he featured the Canadian superstar, Drake, and the talented Nigerian diva, Tems.
With such expertise and musical prowess, Future, Drake, and the Nigerian singer Tems did some magic anyone would expect to hear on this track. This tune is a perfect compilation of the vocals, instrumentation, and lyrics. Each verse and lyrics had a kind of magic dotted on it. The powerful sample of "Tems" exquisite vocals is most noteworthy. Notably, this track is one of the songs that made up Future's illustrious studio album, "I Never Like You", which features sixteen incredible euphonies with some heavyweight collaborations and sleek production.
Wait For You by Future may as well be one of Tems' biggest contributions to the music industry so far in her career.
Tems rose high in the music industry and has gained international recognition as a result of her work on the Wizkid song "Essence". The bright star went on to prove her talented musical feature as she released "Crazy Tings" amid considerable anticipation. Crazy Tings is a beautiful song that sits at the top echelons of both her musical potential and genre.
The amazing singer has shown that she has a lot to share with her listeners and she can't hold back her eagerness for pleasing the audience, and she has also proven that with her other songs. Based on the prestigious legacy she has been building, her new song "Crazy Tings" was actually in high demand when it dropped, and fans are getting good music and entertainment. She did brilliantly, and the song is astounding enough to merit a spot on your playlist.
Essence (Wizkid)
Essence by Wizkid and Tems is arguably the best Nigerian hit song released to date. The collaboration surfaced on the music scene in the year 2020 but the song started doing good numbers and making global charts after its official video was released a year later. The international hitmaker did well with "Essence", however, it was the magic Tems teased in the song that crowns the beauty of this awesome music. "Essence" was released along with Wizkid's studio album "Made In Lagos" in 2020. The Grammy-nominated studio album "Made In Lagos", featured 14 excellent tracks and noteworthy features, including the song.
Wizkid who is a well-known multi-award-winning superstar ate really well when he released the masterpiece song "Essence", which features Tems, an alternative R&B singer, songwriter, and music producer.
The Key
Contemporary Nigerian raving artiste, Tems, released this fabulous song, "The Key" in 2020. Temilade Openiyi who goes by the stage name Tems provides us with this hit music which you shouldn't skip listening to.
Tems is a Nigerian recording artist who specializes in Afrobeats and R&B gave us a good gift of surprises once more with this masterpiece soundtrack dubbed "The Key", the track serves as the seventh track on her sophomore record "For Broken Ears EP". We can say Tems came through to steal the show with this incredible song called "The Key".
Found Ft. Brent Faiyaz
Tems released "Found Ft. Brent Faiyaz" in 2021 as part of her much-anticipated new Extended Play, "If Orange Was A Place", which features 5 outstanding tunes and a guest appearance. Remarkably, Brent Faiyaz was a featured artist on the song "Found" by Tems. The American singer from Columbia, Maryland, Brent Faiyaz, performed amazingly on this track and his collaboration really helped the project succeed.
"Found" is yet another song with a unique production in which Tems excelled and displayed yet another high degree of her skills. The special guest, Brent Faiyaz, who is renowned for his distinctive approach to pleasing fans, performed admirably and contributed his vocals to the creation of a special song for the listeners' enjoyment.
Avoid Things
Tems bestowed her admirers once again with an exquisite record – "Avoid Things". The amazing Nigerian artiste may seem to have only recently made herself famous globally, and since her breakout, she has gained a lot of streams and gone viral on social media. The song "Avoid Things" is from her most recent Extended Play, "If Orange Was A Place", which has 5 songs enlisted.
Notably, loyal fans have been following Tems and her records since she first came on the scene in 2015, and as usual, she did fantastic work on "Avoid Things". It's a compelling song with a unique production from Guilty Beatz that deserves a spot on your playlist.
Fountains (Drake)
Drake delivered an Afrobeats single titled "Fountains" that included Tems, the current it-girl rave, who helped the song become popular. It's a possible hit that you ought to have paid attention to.
The Alternative R&B and Afrobeats singer, Tems, was featured on Drake's CLB album for the song "Fountains", and it's amazing to hear how her unique and endearing vocal makes the song so exciting to listen to. Notably, Fountains is the 16th tune on Drake's Certified Lover Boy album and immediately stands out as that one hit that deserves a spot on your playlist.
Know Your Worth Remix (Khalid)
The remix of American spectacular artist Khalid's smash song "Know Your Worth (Remix)" is one the amazing songs that had Tems' exquisite entry. For this wonderful song, Khalid featured global superstars Tems and Davido. The already successful single got a boost from the two talented Nigerians. The song, which was released in 2020, was created by the great producer, Disclosure.
Notably, the catchy song is one about finding and sticking with the right person. It is a very beautiful song with a love theme. Two of the top lyricists in the Nigerian music industry – Tems and Davido – each gave lovely performances. Tems never misses a good note with her exquisite and surreal vocals.
No Woman, No Cry (Black Panther: Wakanda Forever)
The EP project "Black Panther: Wakanda Forever Prologue", which was released by Hollywood Records and Marvel Music, contains Tems' rendition of "No Woman No Cry". Ludwig Goransson is in charge of directing the project. A Body, A Coffin by Amaarae and "Soy" by Santa Fe Klan are two of the other songs on the EP's three songs.
Some notable sessions were the natural breeding grounds for Wakanda Forever's musical score and soundtrack. They were designed as a single unit to work as an immersive and encompassing soundscape for the movie. Plus, Tems did pretty well on this tune as she delivered a perfect rendition of the classic song. One of her all-time best features in our books.