Davido – Timeless Album STREAM!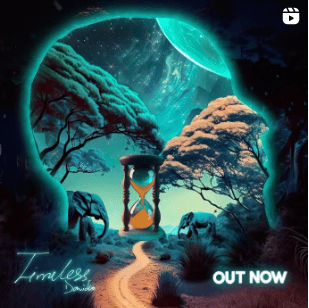 TIMLESS– Nigerian superstar Davido who has turned the pursuit of exhilaration into high art throughout his career, finally drops his highly anticipated fourth studio album! Much of the singer's decade-plus reign at the top of Afropop has been spent in the construction of rapturous moments when the barrier between music, audience and performer explodes into white-hot moments of manic ecstasy.
Every album release has felt like a furtherance of that quest. He announced his arrival on the scene with 2012's Omo Baba Olowo, a swashbuckling cache of songs that presented him as an iconoclastic figure with a dream of reshaping the genre's defined order. On his sophomore LP, A Good Time, Davido reflected on his rising global profile vis-à-vis Afropop's western push, while album number three, A Better Time, stood out as a beacon of light from the lonesome, uncertain mood scape of2020's COVID-19 disruptions As with all success stories, these moments of elation and escape have come with prickly instances of sorrow and pain.
Timeless, Davido's highly anticipated fourth album, follows a period of such intensely personal losses and an extended retreat from the public eye after the tragic passing of his son in 2022. Across Timeless' 17 tracks, Davido responds with an elder's acceptance, prioritising soothing self-preservation over blinding euphoria and returning with songs that are as measured as they are assured of his success over whatever forces might arise against him.
The opening song, "OVER DEM," takes a reference from the biblical story of David and Goliath to make a point about his inevitable rise, hinting at an introspective turn from Afropop's premier party-starter. Other songs like "GODFATHER" "AWAY" and "LCND" offer a glimpse into the singer's idas he dissects pain, seeks healing and comes toterms with his titanic profile.
However, Timeless is not only about drawing strength to go on; there are more of the romantic slappers that Davido has made a stock-in-trade ("NO COMPETITION" and "FOR THE ROAD") as well a bouncy hip-hop-influenced collab with grime don Skepta ("U ") before things round up with the fiery "Champion Sound". Overall, Timeless is an instructive look into the life of a phenom who has dealt with the darkest of times and come out raring to go again.
ENJOY!
OVER DEM
FEEL
IN THE GARDEN ft. Morravey
GODFATHER
UNAVAILABLE ft. Musa Keys
BOP ft. DEXTA DAPS
E PAIN ME
AWAY
PRECISION
KANTE ft. FAVE
NA MONEY ft. The Caveman & Angelique Kidjo
U (JUJU) ft. Skepta
NO COMPETITION ft. Asake
PICASSO ft. Logos Olori
FOR THE ROAD
LCND
CHAMPION SOUND ft. Focalistic