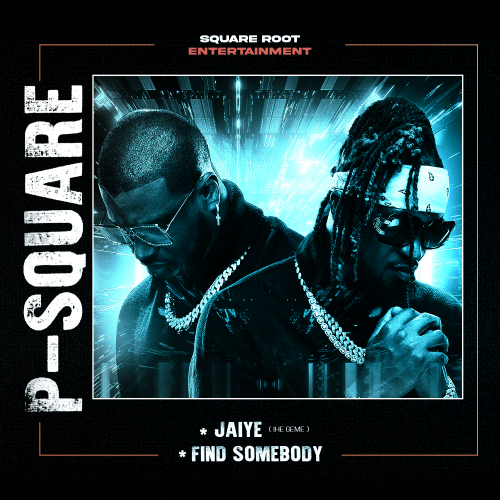 Africa's biggest Duo- consisting of Mr P and Rudeboy, P-Square Drop New Song, FIND SOMEBODY.
Award-winning and multi-platinum selling Nigerian sibling duo P-SQUARE return with another impressive single title, 'Find Somebody', written, composed, and produced by the duo themselves. It's Official, P-Square Is Back!!!
P-Square gained widespread fame for their high-energy R&B, hip-hop, and dance-oriented sound. Emerging in the early 2000s, P-Square attracted fans with albums like 2005's Get Squared, 2007's Game Over, 2009's Danger, 2011's Invasion all of which went platinum and spawned such hits as "Bizzy Body," "No One Like You," and "E No Easy."
In 2014 they paired with rapper T.I for the song "Ejeajo," off 2014's Double Trouble. The duo separated in 2017, went solo with the stage names; Rudeboy and Mr. P. Both artistes released back to back hit songs independently.
After millions of plead from their fans, P-square reunited late last year and Today July 22, 2022, unleash a new love track titled, "Find Somebody"…
Quotable Lyrics
If you see my mama ehhhh ehh ehh
Tell am say ehh ehh
I don find somebody
If you see my papa ehhhh ehh…
Listen and Enjoy!
"FIND SOMEBODY" is also available on Digital Stores – STREAM/GET HERE