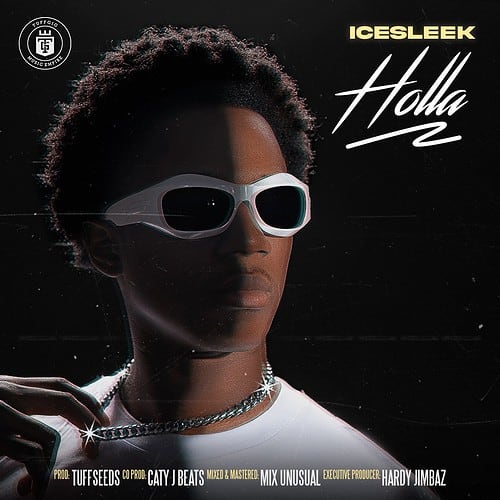 IceSleek's Holla Pulling The Strings Around The Globe. Nigeria's sensational youngster, IceSleek is displaying Afrobeat music in a uniquely styled manner. However, without comparisons, it must be noted that every artist has their cave-out niche, unique sound and undeniably differences amongst themselves.
Hence, it's the same with IceSleek, the recently discovered Nigeria's multi-talented artist who is pulling the strings with his new song titled HOLLA and is definitely speaking loud with his vocals.
The artist whose new single was released on the 7th of April is trending with his single banger, Holla. The youngster noted that it was pure grace for him at this level and that he definitely worked hard together with his label, Tuffgig Music Empire and the crew in delivering the masterpiece.
IceSleek who is fondly nicknamed the "next kid on the block" is undoubtedly looking forward to a strong outing this year as his new song Holla is already moving across the shores of Nigeria in just a short period of time.