Nasty C No Big Deal Is A Public Diary and Not A Diss Track For Sarkodie.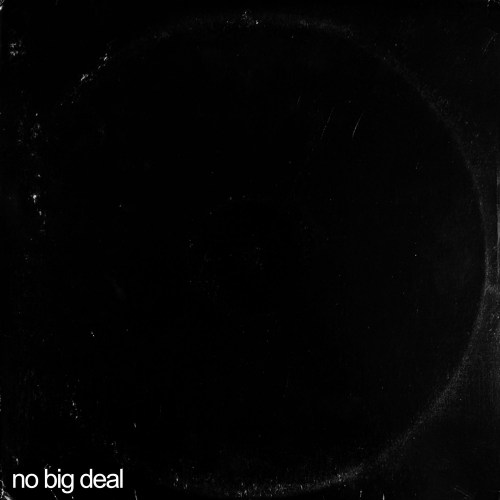 Nasty C No Big Deal Lyrics, Prove He Didn't Really Diss Ghanaian rapper- Sarkodie But Took Somethings off his chest, Listen!
Instead of making a diss track like all the other mediocre rappers, Nasty C released a masterpiece with all his emotions bundled in it. This rapper with amazing flows got some respect. As produced by Khalil, Enjoy below…
LYRICS
When I first met Sarkodie, he wouldn't shake my hand, cool
I'm not too proud to say I'm still a fan
But I held a grudge and told myself to wait 'til I'm the man
I'll never give that man a verse and boy, did I stick to my plan
Two requests over the years and I declined them both
I just made up some dumb excuse like "I'm in album mode"
But lookin' back on that today, I was in coward mode
And besides, those two songs are either out or old
See this the best way I know how to get shit off my chest
I was just a disappointed fan, it's nothin' more or less
But now I'm over that shit and he's got all my respect
If he asks me for a verse again, it'll be my hardest one yet
Then I was out in Accra, media run for my album
It's turnin' into a mess, if you turned in you could guess
They asked me if I knew Shatta, they said he's one of the best
My honest response ended up being twisted by the press
He understood that, so there's really nothin' there to address
But I thought I'd speak on it to put it to rest, and show that man some respect
Got something else I need to speak on next
I think it's time I take this back to the nest
There's been a couple requests
You know I tried to squash that shit with A-Reece
Hard as it was to put my pride aside, I tried to make peace
It wasn't even no beef, that shit was petty spaghetti
Two weeks later, I'm disrespected and regret it already
Couldn't even get on my live without people bringing him up again
I end up sayin' "Fuck him, then"
Somethin' that was nothin' might really turn into somethin' then
I don't even know why we beefin', dawg, but it's up again
I'm down to go either way at this point, I'll leave it up to him
But I fuck with 25 and I fuck with Flvme
And a lot of other dope artists that fuck with him
But I'd be dumb as fuck to ever put my trust in them
And for my two niggas I said I'd ride with until our hearses close
I won't rap about you, it's too personal
Just know you niggas hurt me though
And you already said some words and sadly there's no reversin' those
Just getting shit off my chest, you know?
And I can promise you, I mean no malice to anybody I spoke on, none
Like I said, I'm just gettin' shit off my chest
You're more than welcome to take it however you wanna take it,
I don't think that's up to me
It never has been
So..
And these are just a few, of the many, many things I need to get off my chest
And speak on and just-, let go
And I guess that's why I make albums
Anyway, rest in peace to my little brother Yoshi
We love you kid, and we miss you
I am so grateful for every second I got to spend with you, man
Changed the way I view life
And a lot of people say shit like that just because someone's gone
I'm glad I got to tell you this to your face while you were here
One of the best people I've ever met, swear down
The post Nasty C – No Big Deal Lyrics (Not Sarkodie Diss) appeared first on tooXclusive.
source
https://tooxclusive.com/nasty-c-no-big-deal-lyrics-not-sarkodie-diss/